What's the best thing about WordPress?
Plugins!
What's the worst thing about WordPress?
Plugins!
Plugins can add almost unlimited functionality to your WordPress website, but they can also give you loads of trouble if you don't choose the right ones. Just because a plugin is available doesn't mean it's secure, up-to-date, or that it will work with your site. Fortunately, after years in business as a WordPress website design company, we can steer you in the right direction. Here are some of our favorite WordPress plugins.
Forms
Gravity Forms
We use the Gravity Forms plugin for most sites we build. It's not free, but it's worth paying for. It's intuitive to use, it has good customer support, and it has hundreds (really) of add-ons. For example, it has payment-processing add-ons for Square, Stripe, and Authorize.net, which are great for our clients who take payments through their websites but don't need the complexity of full-blown ecommerce functionality. It saves form submissions automatically, so if you have email delivery issues, you don't miss out on submissions. It also has some built-in anti-spam features that we've found very effective.
Contact Form 7
If you're looking to go the free route, we'd recommend Contact Form 7. It's reliable, updated frequently, and easy to use. It's also not very resource-intensive, which isn't always the case with contact form plugins. It doesn't have some of the built-in features of Gravity Forms, but there are several plugins that can add functionality like storing form submissions (Contact Form 7 Database Addon) and spam protection (WPBruiser Contact Form 7 Addon).
WordPress often gets a bad rap for security, but with a couple handy plugins, you can help ensure that your site stays updated and secure.
Security
Easy Updates Manager
WordPress often gets a bad rap for security, but with a couple handy plugins, you can help ensure that your site stays updated and secure. Most business owners don't have time for daily site maintenance, so a plugin like Easy Updates Manager is a must-have. It will handle plugin, theme, and WordPress Core updates automatically. These updates are crucial to patching occasional vulnerabilities before the bad guys have a chance to exploit them. There's a big caveat here: If you've got a complex site with a lot of back-end customization, be judicious about making automatic updates.
WPBruiser, Sucuri, and Wordfence
WPBruiser (great name, right?), Sucuri, and Wordfence are all free, go-to plugins for sites that need some extra security. WPBruiser protects against brute force attacks, and it also has several inexpensive add-ons that do a great job of preventing contact form spam. Sucuri focuses more on traditional security, including malware detection and security "hardening." Wordfence is similar to Sucuri, but includes a firewall. It automatically blocks IP addresses of users who attempt suspicious activity, and it also notifies you when this kind of thing happens.
Performance
Autoptimize
The best cures for a slow site are fast hosting and… well… a better-coded site (we happen to know a WordPress development agency in Nashville that would love to help you with both of these things). When we bring on new clients and inherit their old, slow sites, we often coax better performance out of them with a plugin called Autoptimize. It helps address many of the technical issues you'll see on a Google PageSpeed report. It will also allow you to disable certain unnecessary WordPress features in order to increase performance.
W3 Total Cache & WP Super Cache
Remember in elementary school when you had to memorize the 50 state capitals, and for the next few weeks, you could recall them almost instantly? Now it probably takes you a lot longer to remember the capital of Wyoming, because it's no longer in your short-term memory. That's how caching works—your server "memorizes" your website so it loads faster when users access it. WP Super Cache is a relatively simple way to enable caching for your site. Conversely, W3 Total Cache is not simple at all, but offers a ton of options for configuring caching. Go with WP Super Cache if you want to "set it and forget it." Otherwise, give W3 Total Cache a shot. By the way, the answer is Cheyenne, Wyoming. We know you were trying to think of it.
Email Delivery
WP Mail SMTP
Form notifications are much more of a hassle than they should be. By default, when WordPress sends a notification from your site, it pretends to send it from the email address you entered as your admin email. But since it's pretending—or "spoofing"—that address, it's common for notifications to get caught in spam filters, especially if you have overly-zealous IT staff. WP Mail SMTP allows your site to send legitimately from your email address, which solves most delivery problems. It also lets you use email services like SendGrid to send your notifications, if you prefer not to put your SMTP credentials on your website.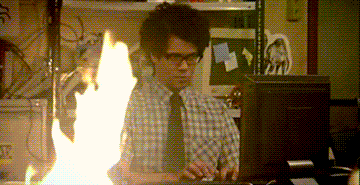 Search Engine Optimization
Yoast SEO
When it comes to WordPress and SEO, a company like Element 47 uses Yoast pretty much every day. It lets you tweak the meta descriptions for each page. It scores the SEO quality of the content on each page according to the focus keyword you set. It gives you control over what pages are indexed by search engines. It handles Open Graph tags for social media sharing. And it gives you control over files like robots.txt file and sitemap.xml, so you don't have to access your server every time you want to tweak them.
Events
The Events Calendar
For sites that need to show events, you can't go wrong with The Events Calendar. It's got tons of features and is super user-friendly. It's easy to make the calendar itself look good on your site, which isn't always the case with plugins. The free version is enough for many sites, but if you need extras like custom fields or recurring events (this is a big one), the pro version is very useful, and at under $100, is also relatively affordable. It also allows you to display your events on a Google Map, which is pretty cool.
Got questions about which plugins are best for your specific needs? Give us a shout and we'd be glad to point you in the right direction.