A Non-Car-Guy's Guide to Vetting a Web Development Agency
Jason Torrence
November 18, 2020
---
If you're like me, car repair is a mystery. I don't understand the lingo, I don't know the difference between high-quality and poor-quality parts, and I'm not super excited about grease. A few years into my current role as one of the developers at Element 47, I realize that most people feel the same way about web development. There are too many buzzwords, it's hard to know what platforms are reliable, and no one wants to get 80 lines deep into an uncommented functions.php file. So here's my advice about vetting a web development agency.
Let Them Ask Questions
In the website development world, strategy is crucial. Choose a company that values thoughtfulness and planning. A reputable agency will be a partner, not a vendor, and they'll want your project to succeed just as much as you do. They should be asking you loads of questions before you sign an agreement. If they're not, it's as much of a warning sign as when someone tries to sell you tires without asking the make and model of your car.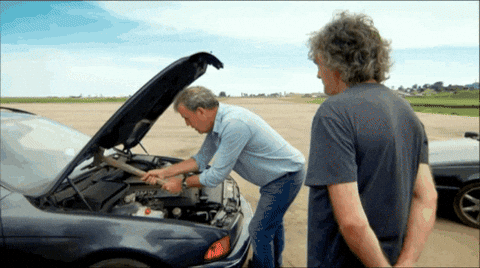 Do Their Tools Fit Your Goals?
There's no platform that's right for every website project. We do a lot of custom WordPress development, but we'll always recommend the platform that's best for the specific goals of your site, whether that's WordPress, Shopify, or even a fancy PHP framework like Laravel. And if your needs don't fit our expertise, we'll be the first ones to acknowledge it. No Toyota mechanic wants to work on a Honda, or vice versa (Don't worry, Honda fans – we're not taking sides).
Great agencies have great (and full) portfolios.
Check the Portfolio
Great agencies have great (and full) portfolios. Don't just look at the screenshots on a web development agency's portfolio page. Visit a few of the sites. Is the design consistent beyond the homepage? Is there engaging imagery that fits the content? And how does it look on different screen sizes? If you're on a laptop or desktop, click the right side of your browser window and drag left to make the screen narrow. Does the website layout respond smoothly to different screen sizes, or do elements start to overlap or move around in an awkward way?
"Kicking the tires" like this is a great way to audition an agency's attention to detail.
(Don't) Ask About Support
Ongoing site support is the most overlooked part of a new website. Your elegant digital masterpiece won't stay elegant for long if the content isn't updated properly, or if the site goes down due to lack of maintenance. The best web developers will always recommend a reputable host for your website, and ideally, they'll configure it, maintain it, and help you keep the content updated and looking good. If an agency doesn't proactively stress the importance of support and ongoing maintenance, keep looking.
Talk Shop
My favorite client meetings are ones where I get to talk about how my skills can help business owners succeed. When you're vetting an agency, it never hurts to talk to someone who will actually be working on your site. Typically, that's either a developer or a project manager.
If it's a developer, do they communicate technical concepts in a way that makes sense? If it's a project manager, can they answer your technical questions, or do they constantly have to check with a mysterious third party and get back to you? Solid communication is key to handling the unexpected twists and turns of even the most thoughtfully planned website project.
Make Sure It's Us
Just kidding (sort of). But seriously, as a digital marketing agency in Nashville, we've established a set of priorities for building quality websites that meet business owners' goals. We value strategy and attention to detail, and we're proud of our expertise. Drop us a line so we can talk about your business. If a partnership with your company is a good fit, we want to make it happen.
Ready to make a beautiful website with us?
Sure am.