Have you ever watched a house-flipping show like Fixer Upper? Think about when the family sees the big reveal. They're always blown away by how amazing their revamped house looks, and for good reason. But a big part of what makes the house look amazing is all the time and attention that goes into staging it.
I've always wondered how the owners feel once all the temporary decorations and furniture are gone. Without a warehouse full of unique staging items that fit the space perfectly, it's almost impossible to live up to the version the TV audience sees.
This concept is the reason we avoid using off-the-shelf templates when we build websites. Here are a few Fixer-Upper-themed reasons why we're proud to be a custom web development company. Ready?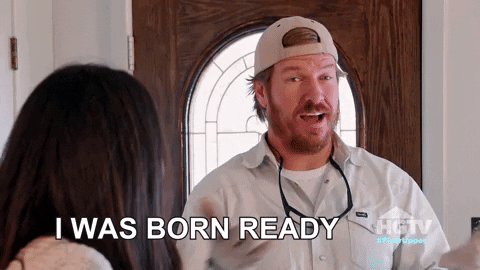 It Won't Look That Good With Your Stuff
It sounds easy: Pick a template (or theme, as they say in WordPress vernacular) that looks cool. Replace the placeholder photos and text with your own content. And boom! You've got a great-looking website!
Except…
You don't have nearly enough photos to fill all the holes in the template.
The photos you have don't look as good as the professional photos the theme designer used.
Your content doesn't line up with the template—there's too much for some sections, and others are left empty.
There's a drag-and-drop page builder that promises code-free flexibility turns out to be cumbersome and confusing.
Just like in Fixer Upper, the finished product isn't going to be as compelling once you replace the staging "stuff" with your "stuff."
Content-focused designs always result in better looking sites.
We solve this problem with a custom website design. We design your site around your content and your needs. If you don't have many photos (this is the case for 75% of our clients), we make a design that looks good with fewer images. If you have a lot of text for your site, we build layouts that are easy to read, visually organized in a way that makes the text easy to digest. Content-focused designs always result in better looking sites.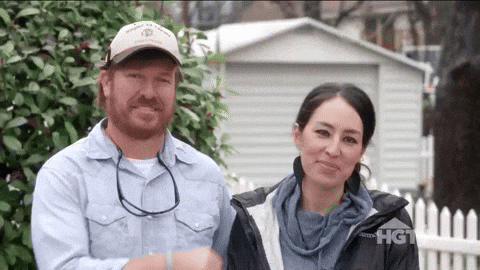 You Can't Fit 10 Different Styles into One House
Despite our complaints about the limitations of templates, many WordPress themes can be adapted to fit multiple needs. Most offer drag-and-drop design functionality that gives you control over the layouts.
The problem? That functionality comes at a major cost to performance. Chip and Joana couldn't build a house that's simultaneously modern, classical, and contemporary without having a lot of clutter from superfluous pieces. It's the same for website themes, and the extra code from all the features you're not using will bog down your site.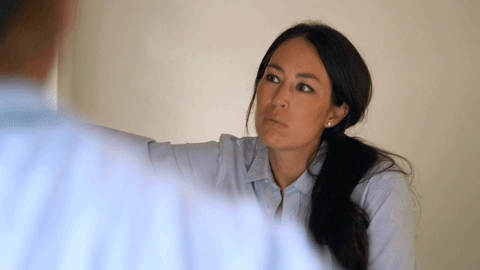 One of the last phases of a website build is running thorough tests to see how fast it loads. We love this phase, because we build with a minimalist approach that always results in excellent performance. And with a custom build, we're able to make many performance optimizations that are difficult or impossible with an off-the-shelf theme.
A Poor Craftsman Blames His Tools; a Great Craftsman Uses Great Tools
Your website is a tool to help you accomplish your business goals. The more you compromise on your website, the harder it will be to accomplish your goals. Chip Gaines doesn't use a flimsy sledgehammer on demo day, so why would you want a website that's poorly designed, unorganized, and slow?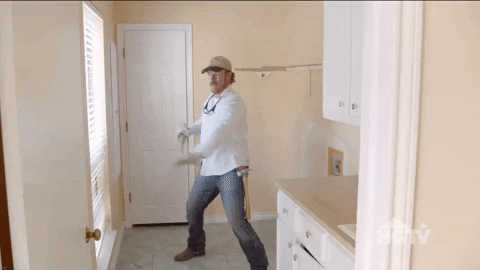 If you're ready to rework your current website or start from scratch, reach out. We'd love to leverage our custom web design services to help you take your business to the next level.
Ready to make a beautiful website with us?
Sure am.