We hear the word "analytics" a lot, sometimes in unexpected places. I'm a big sports fan, and I hear it all the time on sports talk radio. In baseball, coaches use analytics to understand hitter tendencies. If a player hits to the left half of the field 60% of the time, the coach might shift players to that side of the field to increase the chances of getting that hitter out. Maybe the chances increase to 75% if the pitcher is left-handed, and to 80% if the pitch is a curve ball. It sounds pretty simple, but it requires a lot of data, and a lot of knowledge about how to use that data… just like digital marketing analytics.
We live by the data we get from analytics.
We live by the data we get from analytics. It allows us to measure how well our techniques are working, and it gives us ideas for new tactics. We use Google Analytics to track the way users interact with our clients' websites. We can tell how many users visit a website, how they got there, which pages are visited most, how long they spend on those pages, and the name of each user's favorite sports team (maybe not that last one). Here's a look at how we use some of that data.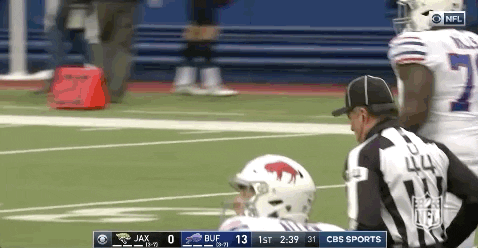 Time on Page
In 2018, Buffalo Bills quarterback Josh Allen took an average of 3.22 seconds to release his passes – the longest in the NFL.
We can learn a lot from the amount of time a user spends on a page. If users are spending a lot of time on our Services page, it suggests that they're interested in what we do, and that we have enough content there, and that the content is relevant for the user. If they're only staying on that page for a few seconds, it suggests that they're not finding what they're looking for, which tells us that we need to take another look at our content. But more time isn't always better. If people are spending a long time on our contact page, it might mean that they're having a hard time finding our contact information, or that some sort of technical issue is preventing them from filling out our contact form.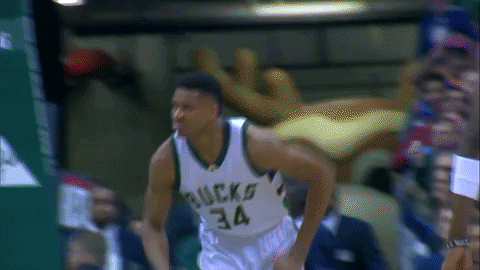 Bounce Rate
Milwaukee Bucks forward Giannis Antetokounmpo leads the NBA in travels… meaning that his bounce rate is too low.
Bounce rate sounds like a basketball analytics metric, but it actually refers to how often a user leaves the site after only viewing one page. If our homepage has a high bounce rate, that's usually a bad sign. It means that our content isn't engaging enough to entice people to look at a second page. The same holds true for a blog or a products page. But what if our contact page has a high bounce rate? That could mean that users are going there and leaving because they've found what they needed. That's a good thing, because it suggests that they're about to contact us about our services.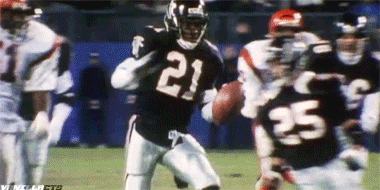 Acquisition Channels
Deion Sanders scored touchdowns in six different ways during his career – receiving, rushing, interception return, punt return, kickoff return, and fumble recovery.
Deion Sanders found the end zone a lot of different ways. As a digital marketing agency, it's crucial that we understand how users are getting to our clients' sites. We rarely rely on just one source to send traffic. We use rich content to increase the chances of being found in Google searches, we use Google Ads to display targeted ads, we use social media to reach the right user demographic, and we use email campaigns to stay in contact with opted-in users. We have analytics on all of those channels, so we can look at monthly data and see which channels are performing better and which need to be improved. If we see a spike in traffic from a particular channel, we know to look at the corresponding campaign to see why it worked so well.
These are a few of the most common metrics that we look at, but they barely scratch the surface of the information we can get in Google Analytics. And as you can see with each, there's a human element that's necessary to interpret the data. That's where we come in. If you're looking for a team that specializes in data-driven marketing campaigns, give us a shout.